You may greatly benefit from an audit.
WHO IS THIS SERVICE FOR?
Construction projects are among the largest and most complex financial expenditures undertaken by many entities. Construction contracts are very complicated and difficult to read. All contract types can and should be audited to ensure you have not over paid. If you have completed a construction project within the last three (3) years in excess of $10M then you should contact us for an independent free review.
It's not too late.
WHAT IF I'VE COMPLETED CONSTRUCTION?
Don't be discouraged if you've already completed construction. We are able to find benefits for you even years after construction is completed. We recommend getting an audit if you're within 3 years of completion, but give us a call even if your building is older and we can help you decide if an audit is right for you.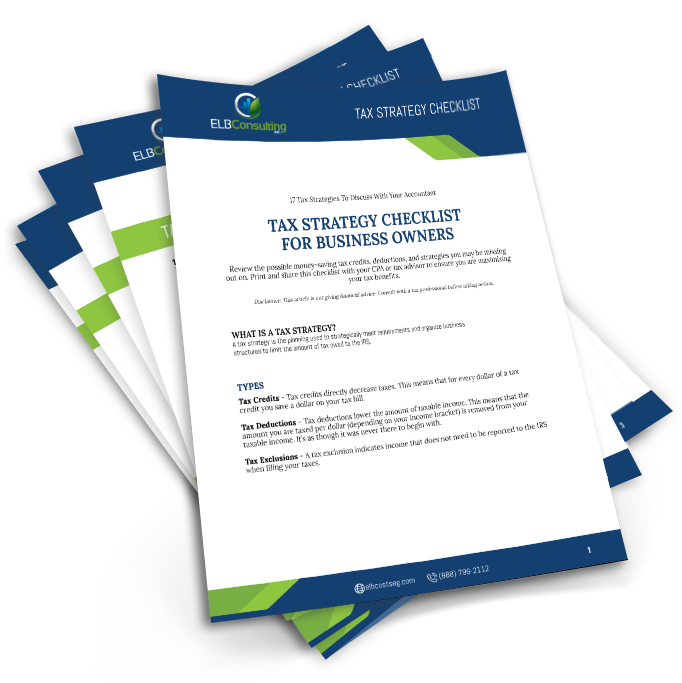 17 Tax Strategies For Business Owners
TAX STRATEGY CHECKLIST
Discover 17 tax strategies to bring to your accountant and ensure you're making the most of your tax benefits. Enter your email address to download your free, printable copy.
What Are Our Clients Saying?
"I want to thank ELB for helping us with a cost segregation study on our retail assets. The benefit to our company, as a result, have been astounding."
"ELB Consulting cost segregation study discovered over $395,000 in adjusted cash flow and benefits for my car wash property. I was so impressed with how it worked, I am getting the study done on two more of my car wash/retail stores."


Step Two:

We perform a fully-engineered study of your property.

We'll do all the heavy lifting to find you the maximum tax deductions you qualify for.

Step Three:

We deliver your 'CPA-ready' report.

Get a completed cost segregation study that decreases your tax liability and puts more money in your pocket.